Dr. Joanne L. Doucette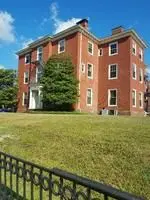 PLEASE EMAIL ME TO SCHEDULE AND PROVIDE INSURANCE INFORMATION AND YOUR PREFERENCE FOR DATE AND TIMES TO SCHEDULE.
I have found that my response time tends to be faster with email requests. I'm looking forward to speaking with you.
Please do not leave detailed personal information regarding your concerns or symptoms in an email. Thank you.
We are committed to your privacy. Do not include confidential or private information regarding your health condition in this form or any other form found on this website. This form is for general questions or messages to the practitioner.