Welcome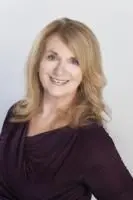 The decision to consult a therapist for help with life problems is an important first step in moving past barriers to improved health and functioning.
I am a licensed psychologist with over 30 years of clinical experience in a variety of settings including outpatient mental health, chemical dependency treatment, inpatient psychiatric units, residential treatment centers, court clinics, schools, home-based treatment, and a partial hospital program.
Psychotherapy is an active process resulting in increased self-awareness and insight about negative and limiting thoughts and patterns of relating. The first session is devoted to understanding the history and patterns contributing to the current situations that bring you to therapy and formulating a direction for the work you want to do and the goals you want to accomplish.
Ready to begin therapy?
To schedule an appointment please email me at [email protected]
Include your preferred scheduling times and insurance information (patient and subscriber name, insurance ID# and date of birth)
We are committed to your privacy. Do not include confidential or private information regarding your health condition in this form or any other form found on this website. This form is for general questions or messages to the practitioner.